CATERING FOR WEDDINGS, CORPORATE EVENTS, PARTIES & LARGE GATHERINGS
We are now operating at the most creative and interactive commercial kitchen in Southern California THE COOKING BLOCK. Follow the link below to be a part of the next international cooking tour :
http://www.cookingblock.com/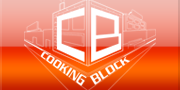 OUR CATERING SERVICES ARE NOT LIMITED TO JUST YOUR MEAL! WE ALSO OFFER: COCKTAIL HOURS, TAPAS BARS AND SNACK STATIONS, MADE ON DEMAND BREAKFASTS AND BRUNCHES, VEGETARIAN & VEGAN SELECTIONS.
WE ALSO PARTNER WITH CERTIFIED BAR TENDERS & THE BEST COST PARTY RENTAL COMPANIES TO MAKE YOUR PARTY PLANNING AS PAINLESS AS POSSIBLE.